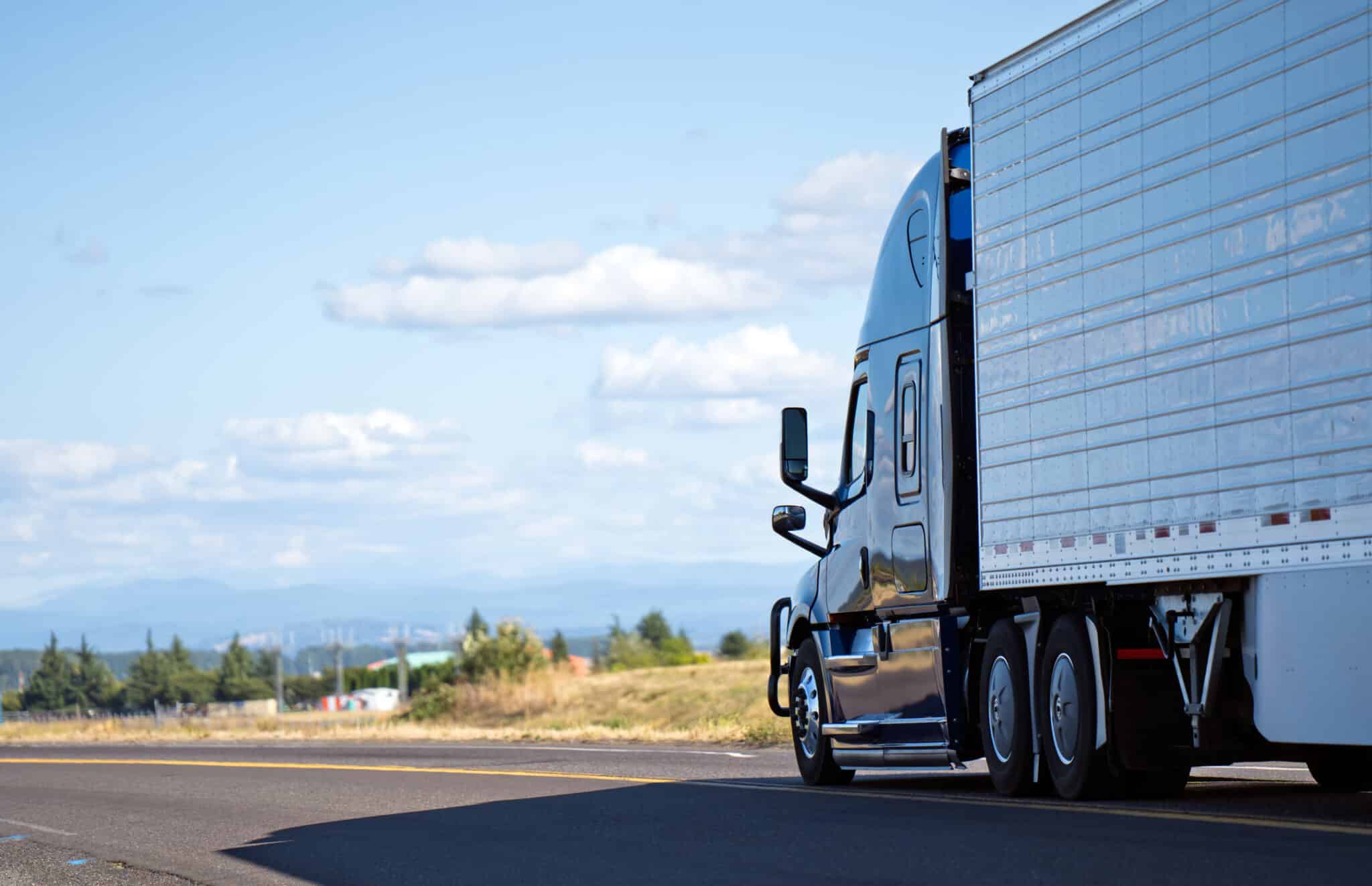 After extensive research and analysis, we found our top picks for long-distance moving services:
Some of our picks, like Allied, are van lines. Van lines typically load your stuff onto a truck as part of a larger shipment. Other movers, like Bellhop (our top pick), give you a dedicated truck so there's less risk of your shipment being lost or delayed in transit.
Read on to learn more about the best long-distance movers on our list, or answer a few simple questions to get personalized moving recommendations now.
1. Bellhop Movers
Bellhop Movers stands out for its innovative approach to moving. With a strong online presence, transparent pricing, and a user-friendly booking system, it's no wonder they're a favorite. Their QR code system ensures accurate billing, and their seasonal booking feature helps customers choose cost-effective moving dates. While they excel in many areas, they don't offer additional services like furniture assembly.
2. Two Men and a Truck
With a legacy spanning decades, Two Men and a Truck offers a comprehensive range of services. From local to long-distance moves, they've got it all covered. Their strength lies in their professionalism and punctuality. However, they might not be the best choice for moving specialty items.
3. Mayflower Moving
Having been in the moving industry for over 90 years, Mayflower Moving brings a wealth of experience to the table. They might not be the cheapest option available, but their extensive services, from debris removal to car shipping, make them a reliable choice.
4. Allied Van Lines
Allied Van Lines is renowned for its global presence and diverse service offerings. Their mixed reviews suggest that potential customers should research their specific Allied location before making a decision. Their detailed quotes, though time-consuming, tend to be more accurate.
5. Colonial Van Lines
With over two decades in the business, Colonial Van Lines handles a significant number of moves annually. Their pricing is competitive, but they've faced criticism in customer reviews. It's difficult for us to assess a huge company like Colonial on a national level, so we recommend looking closely at customer reviews for your local Colonial mover.
6. Suddath Van Lines
Established in Jacksonville, Florida, Suddath Van Lines, also known as Suddath Moving or Suddath Global Logistics, boasts a rich history of over 100 years in the moving industry. With a specialization in military and government relocations, Suddath has expanded its reach with 18 locations spread across Florida, Texas, and California. Their collaboration with smaller moving entities further amplifies their national footprint.
7. JK Moving Services
JK Moving has over 40 years of residential relocation experience and can handle major cross-country moves. The company has a reputation for top-notch customer service thanks to its professionally trained staff. However, JK's pricing tends to be much higher than competitors, so it's not the best choice if you're on a budget. We only recommend booking with JK if you're willing to pay a premium for professionalism.
Considering other options
If a full-service mover doesn't align with your needs, consider alternatives. Container rentals or renting a moving truck can be cost-effective choices — and they'll almost always be cheaper than a full-service mover.
U Haul is one of the most tried and true options for DIY moves.
Pods is a popular choice for container rentals.
How we picked
Choosing the best long-distance moving companies required a systematic approach. Here's a glimpse into our research methodology:
1. Comprehensive Analysis: We started by examining over 20 renowned long-distance movers, diving deep into their services, pricing structures, and customer feedback.
2. Direct Interaction: Our team reached out to each company, requesting detailed quotes to understand their offerings better and gauge their responsiveness.
3. Customer Feedback: We scoured multiple review platforms, including Yelp, Trustpilot, and Google, to gather genuine customer experiences. Personal interactions with actual customers further enriched our insights.
4. Credibility Check: Ensuring the legitimacy of each company was paramount. We verified their licensing and insurance details through the U.S. Department of Transportation records and checked for accreditations and complaints with the Better Business Bureau.
5. Availability Assessment: A mover's availability can make or break a deal. We evaluated how readily each company could accommodate moves, considering their fleet size and driver availability.
6. Value Proposition: Beyond just costs, we assessed the overall value each company offered. This involved comparing their quotes with national and local averages and understanding the range of services included in their packages.
👉 Editor's note: In our most recent update of this page, we removed International Van Lines from our list of recommended long-distance movers after noticing an increasing number of complaints and negative reviews online.
Final thoughts
Long-distance moves can be stressful, but the right moving company can make all the difference. Take the time to research, compare quotes, and choose a company that aligns with your needs.