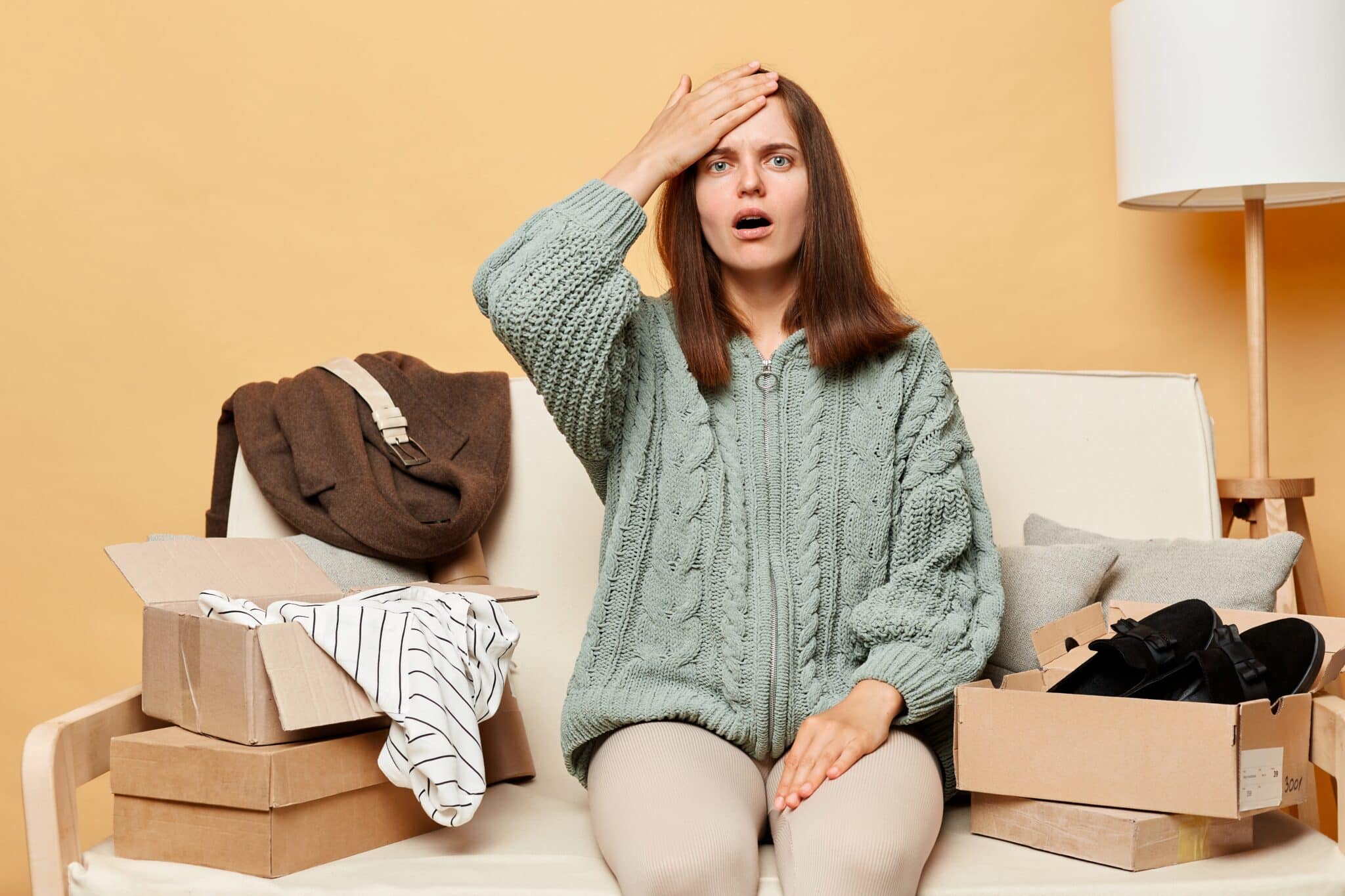 According to a 2023 Clever Real Estate study on moving trends, the biggest moving regret people experience is that they didn't get a bigger place. Three out of four people responding to a survey by Homebay cited cramped quarters as something they would change about their move. Regrets after a move are not uncommon, but home size is one of the hardest to work around.
Houses are getting bigger
In the past 40 years, the median home size has increased 150% even as households are shrinking by 16% over the same period. Home size peaked at just under 2,500 square feet in 2015 and has started to decline slightly, but it's still much larger than new construction in years past.
The Covid pandemic is one reason new construction continues to favor larger homes. Even small families are looking for more space to go about their lives if school at home and remote work become a reality in the future.
But house prices are stable
Though prices seem to skyrocket, the cost per square foot has not increased much since the 1980s. But when the house is bigger, the price tag is larger. Other data suggest that the rate of inflation and the slower increase in wages cause some to choose a smaller house. And that balance between what home buyers want and their economic reality may lead to regrets.
Moving stress leads to regret
According to a 2020 survey, moving is the most stressful life event, ranking above divorce and having kids. It's also something that people frequently do, with people in the U.S. moving an average of 11.7 times during their lives. 
It's no wonder stress and moving go hand-in-hand. From locating a moving company to settling kids in school and getting used to new employment or a new city, everything about moving offers a chance to make quick decisions that might lead to regret later on.
Home size and amenities
A Pew Research Center survey in 2021 found that people who moved valued a larger home so much that they were willing to live farther from amenities to buy a larger house. Even if the commute is strenuous and the drivers are terrible along the way, study respondents preferred living in a community with larger homes. More time in the car to reach amenities that are not walkable was seen as a fair trade-off for a more spacious home.
Other moving regrets
Home size may have been the biggest moving regret, but it was not the only one.
Missing home
Making a long-distance move from a beloved homestead is next on the list of regrets. 20% of people miss their old homes. This regret can be especially poignant for those either leaving a childhood home or moving away from the home where they raised their kids.
Dragging too much stuff to the new place
Even if they've hired movers to help with packing and transport, 19% of those surveyed regretted not getting rid of more stuff before the move. This excess baggage can compound the regret of moving to a home that's too small.
The hassle of the move
Let's face it: nothing about moving is easy. No matter how much help you have, you still need to:
Find a new home
Sell your old one
Get the family
Pack
Change address
Set up utilities
For 19% of people in the survey, all of the tasks associated with moving made it too much of a hassle, so much so that they regret the move. Adding to the hassle of the move was the time it took to complete — 18% felt like the process took too long, and another 28% regretted not hiring movers.
The impact on relationships
Perhaps due to the expense (17% of people regretted how much it cost) or any of the other regrets above, 17% of people who moved said that moving had a negative impact on their relationship.
The impact on relationships is not imagined. The American Journal of Preventive Medicine cited research that indicated the psychological impacts of frequent moves, including:
Increased risk of suicide
Increased risk of death
Increase in mortality from any cause
On a smaller scale, arguments about everything from missing items to moving delays caused 43% of respondents to have arguments with loved ones, and 44% of movers admitted to crying at least once during the course of the move.
Make the move worth it
Overall, 62% of those surveyed felt like their move was worth it, even if they experienced regrets about the process or misgivings about the size of their house. People who fought less (or not at all) with their family during the move were 1.2 times more likely to be satisfied with their move overall (42% vs. 35%).